CASA believes in Care, Awareness, Service and Action-Contributing in the development and empowerment of the weaker sections of the society. We acknowledge the idea of
'People Helping people'.
Having completed more than seven decades of service, CASA, since 1947, has been constantly re-defining its approach and adapting to serve the needs of people better.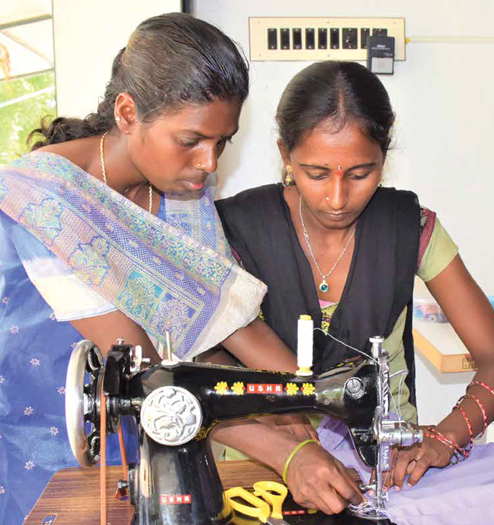 Tracing its roots back to the painful Indo-Pak partition, CASA was born to provide relief and rehabilitation to the refugees that emerged during that time. Believing in the axiom 'See the picture through the victims' eyes', CASA could identify with the concerns of people, and thus provide immediate response to people in grave situations. Relentless efforts to address people' concerns gradually led CASA to become a household name in humanitarian support.
The 1980s saw CASA's need-based approach come into the fore, wherein emphasis was given to capacity building and awareness propagation of the reference communities in distress. CASA's Core Programmes or direct interventions focused on building and strengthening Community Based Organisations (CBOs). From creating awareness on issues like livelihood to gender mainstreaming, CASA is building capacities of local organisations that were owned and managed by the community itself, besides continuing the role of a rehabilitator.
Recognising the need and importance of addressing the root causes of issues, the approach of the organisation shifted to issue-based approach in the 1990s. There arose a need to review in order to address concerns like the existing structural poverty. Studies like the Participatory Strategic Planning (PSP) and other context assessments were and continue to be undertaken on a periodic in different states to identify look the manifestations the real issues responsible for poverty.
The focus was on linking efforts at the micro level (village level) with macro level (national) for a sustainable change.
The dawn of a new millennium saw CASA assume the role of a facilitator. Rights-based approach emerged as a key instrument for addressing the structural causes of poverty, inequality and injustice. The organisation focused on mobilising and encouraging the communities to facilitate the process of change and motivated them towards social transformation.
CASA helped people to connect to government welfare schemes to implement their right to avail the facilities. Networking, advocacy and collective action became an instrument to strengthen people's movements. Today, CASA is involved in disaster response, management and people-centered empowerment oriented interventions across the country.
The Participatory Strategic Planning (PSP) and other processes have resulted in the identification of key thrust areas and articulation of the perspective plans for the current decade. This periodic assessment has enabled CASA to be contextual, relevant and has led to the integration of the needs and aspirations of its reference community in its organisational and programme functions.