Who We Are
Who We Are
At the stroke of midnight, on 15th August 1947 India awoke to freedom. The cost of this freedom was phenomenal in terms of loss of property and human lives as a consequence of partition. The exchange of population across borders forced millions to live in alien surroundings and subhuman conditions.
In this hour of agony and grief, the then government requested various institutions to initiate a response to minimize the sufferings. National Council of Churches in India responded by forming the `NCC Relief Committee' as an expression of solidarity with the suffering masses, which later went on to become the Church's Auxiliary for Social Action (CASA).
Though its initial focus was on providing immediate relief to victims of natural and human induced calamities, CASA has today grown into a premier relief and development organization in the country.
Its primary objective today is to strengthen the poor and promote the efforts of marginalized groups towards sustainable development leading to social justice and self-sufficiency. CASA carries out its interventions irrespective of religion, ethnic and caste.
CASA headquarters is located in New Delhi. It has three Zonal Offices in Mumbai, Kolkata and Chennai, and has 31 sector offices in 22 states from where its country-wide programmes are implemented and monitored by more than 300 employees.
CASA has resource centres in almost every place of the country which helps in giving relief aid to the victims faster during disasters or emergencies.
We are independently operational in around 5,000 villages across 26 states in India. CASA raises its resources from national and international agencies.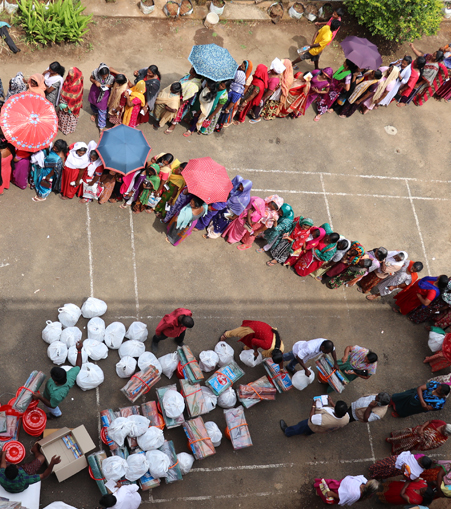 Introduction
Birth
The National Council of Churches in India formed the NCC Reset Committee on Pandit Jawaharlal Nehru's request to his close friend Bishop Picket to initiate a response from the Indian Protestant and Orthodox Churches during the flood and famines immediately after India received its indepedence.
Today 'NCC Relief Committee' now known as CASA, is a premiere relief and development organisation in the country.
The continued growth of CASA over more than five decades now is an indication of its acceptability and social relevance. Its ability to analyse and respond to the changing socio-economic-political realities in its struggle with the poor and the marginalised for their emancipation and empowerment have stood it in good stead.
CASA is today operational in almost all States and Union Territories of India through its 4 Zonal and 14 Sector offices having a working strength of more than 700 people. Headed by its Director, the organisation is managed by the Executive, Personnel and Finance Committees under the policy direction of the National Board constituted by representatives of 24 Protestant and Orthodox Churches with eminent persons from related fields as nominated members.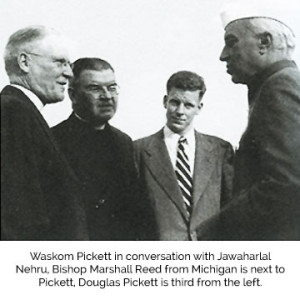 Change
The initial relief interventions, launched in 1947, gradually led to the realisation that the intervention needed linkage with rehabilitation. One of the main instruments used during the following period was the Food for Work programme through which employment was generated for the poor and the landless. As analysis of the impact of such interventions later on revealed that though agricultural production has increased, those who had some assets of their own largely cornered the benefits. The task of strengthening the poor and the marginalised remained generally unaddressed as FFW only created employment and maintained the status quo.
By the mid-seventies CASA developed a clear-cut perspective on relief, development and the linkages between the two. As mandated by its constituents, CASA continued to respond to emergencies and initiated long-term development interventions throughout the country. However, the focus was now further narrowed down to the marginalised groups. Development was looked at through the prism of sustainability and efforts focused on enlisting absolute participation and ownership of programmes by the people in all developmental efforts. As a strategy CASA focused on building strong and confident indigenous people's organisations avoiding gender stereotypes. These groups were strengthened through various capacity building initiatives. These Community Based Organisations, considered true representatives of the people, are the pivot of all development activities and decide on issues and concerns to be addressed in the community and village. The apex bodies identify recipients of all economic interventions. Thus the process initiated is people centered, people owned, participatory and indeed sustainable.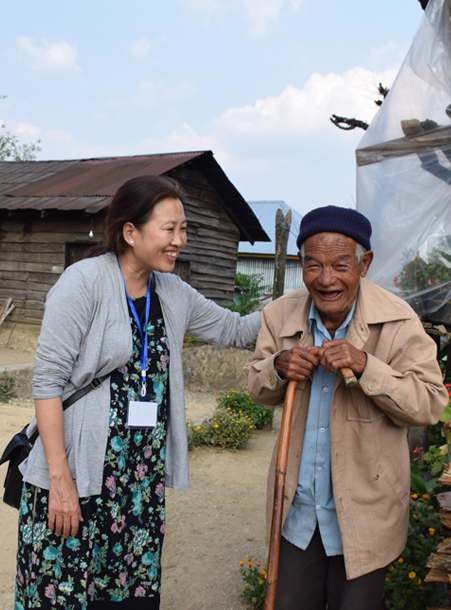 VISION:
CASA's vision is inspired by the Christian Faith and values. CASA visualizes a society in which peace, justice, and equality prevail and wherein all citizens – irrespective of caste, creed, language, and religion – live in peace and communal harmony. CASA also envisages a society where the poor, women, the marginalized, and the underprivileged lead a quality life with dignity and have equal opportunity for their involvement in the development process which is value-based and sustainable and have an appropriate environment to develop their fullest potential.
MISSION:
CASA actively supports and works for a just and sustainable society by creating opportunities for the participation of socially and economically marginalized sections in the development process through networking, alliance building, and strengthening of their organization. CASA also supports local self-governance, protection of human rights, peace and reconciliation, and sustainable livelihood measures and responds to environmental issues, natural and manmade disasters and strives to bring the victims to the mainstream while upholding human dignity. CASA promotes gender mainstreaming at all appropriate levels, mobilizes resources in favor of the poor, and optimizes all potentials and capacities existing within the organization and other partners.