Climate Change
Climate Change
CASA has always been active towards the Climate change issues and has been providing its help through various ways in order to reduce the climate change effects. We have been working actively in the hilly areas where there is more vulnerability to climate change impacts. CASA has also been working in the coastal regions of India comprising the states Odisha, West Bengal, Tamilnadu, Telangana, Andhra Pradesh where it is adapting measures to strengthen resilience and building capacity to climate related hazards such as cyclones, floods etc.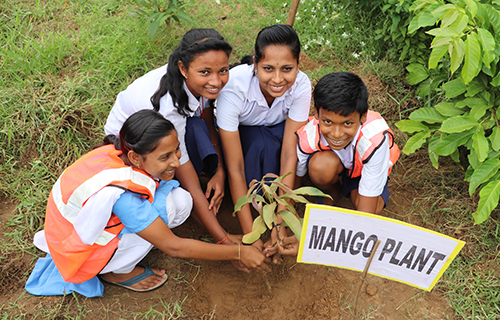 CASA Activities:
Organising capacity building programme and trainings for community leaders and partners.
Sensitizing communities on the danger of environment degradation.
Promoting joint initiative for climate change mitigation with various state govt.
Weather stations installation in hilly region of HP/UK.
Strengthening safety nets and providing food security to save community from total famine.
Mapping various Climate Change Risk and vulnerabilities in various Eco-systems.
Building Resilience and Adaptive Capacities.
Strengthening early warning systems.
Tackling changing disaster risks and uncertainties with Climate Smart (Disaster Risk Reduction) DRR approach.
Working on Climate Justice Related issues.
Promoting agriculture system with alternate practices.
Setting up of disaster management system to manage extreme events.
Environment protection in Sundarbans areas of West Bengal
Plantation of trees through saplings and seed balls.